"Not just another zombie game" Sandswept Studios talks about The Dead Linger
Posted on April 25, 2012 by OG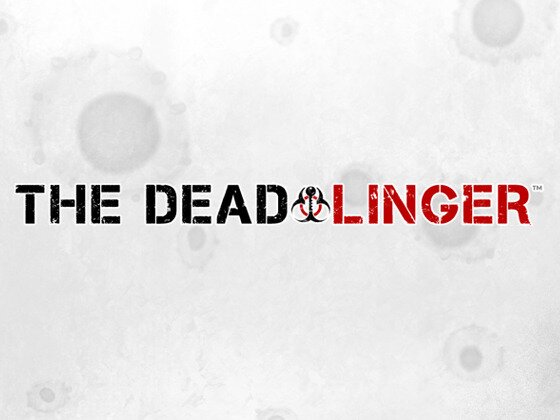 With the huge success of the Double Fine Kickstarter project that raised over $3 million, game developers flocked to Kickstarter in hopes that their game would become the next crowd funding success story. One such developer is Sandswept Studios with their game, The Dead Linger. Promising a world of zombies that's 25,000km square, The Dead Linger is trying to create a zombie experience that has not been done before. Geoff Keene, CEO/Design Director of Sandswept Studios, took some time out from the excitement of his project being successfully funded to talk more about it.
Why another zombie game? Have other zombie games have been missing things and if so, how will The Dead Linger fill those gaps?
The Dead Linger isn't just another zombie game. It's a true zombie survival, one the likes of which the game industry has not seen. We are bringing much-needed true survival aspects to the zombie genre, and it's long overdue. With TDL, we are focusing on the human survival, not the zombie gore. There will be plenty of that as well, but it comes second to scavenging, barricading, and arming yourself against the zombie hordes. This is multiplayer, first person zombie survival horror that so many gamers have been looking for.
What zombie media did you mine for inspiration when creating/developing The Dead Linger?
I was initially inspired by Max Brooks The Zombie Survival Guide quite a few years ago, and I've been designing TDL with that in mind ever since. We have had other sources of inspiration, various movies and books, (The Walking Dead graphic novel comes to mind as well), but we're also trying to develop our own zombie canon as we move along. We're very dead-set on classic Romero-style zombies being the main force against the player, though.
What was the state of the project before the Kickstarter page was started?
The Dead Linger has been in development -- mostly underlying engine stuff -- on a part-time basis for about 6 months before Kickstarter. The design and some of the art goes a bit further than that, but the main code has been going on for about that long. We are now full time, and moving very quickly towards our destination of Alpha Release.
Did you show The Dead Linger to any publishers before going to Kickstarter? If so, what were there reasons why they decided to not pick-up the game? Since the project has been funded and received some attention, has any publisher showed interest?
Nothing in particular that we're talking about right now. For the most part, we're interested in staying very independent from a publisher, and Kickstarter has really allowed us to get there at the speed and quality we want.
How did you decide to use Kickstarter as a way to get funding for this game?
We've seen a lot of indie studios have some great success with Kickstarter, and we saw it as a way to really circumvent trying to impress a publisher or get someone besides the gamers -- who the game is for -- to agree that it's something they want to play. In that regard, it's been quite amazing, and we're really happy with it.
While the game has this huge world, how are you going to make it worthwhile for players to explore such a huge world?
The world, as of right now, is about 25,000 kilometers square. This number may change, but essentially the world will be used as little or as much as players see fit. There's so much to see and do in the world of The Dead Linger, from scavenging, to finding new hideouts, to building anti-zombie fortresses, to finding new weapons, and better items than the ones you found before. There will always be more to do and see, and we'll be continually adding to it all the time throughout development.

Since you mentioned that the game was going to be a FPS sandbox zombie survival game, will there be a leveling system specific skill sets players can acquire and upgrade?
There will be a leveling system, but we're still working out specifics. We have plans for allowing players to pick and choose some very specific attributes to help them play with a character that really fits their preferred playstyle, be it a large, brawny brawler, or a nimble sniper.
Will you be able to customize equipment and weapons with parts found in the world?
Yes and no. Some items, like weapons, will have various scopes you can attach, whereas other items will be combined into 'recipes' for crafting unique and new weapons and items. We're going to try and keep improving that system to get it very deep and exciting.
There is a growing concern that with the explosion of Kickstarter-funded game development, it's just a matter of time before a developer is unable to follow through with their game or their game doesn't live up to the promises the developer made. Has this been discussed by your team and is there a backup plan to make sure The Dead Linger is completed?
We have one plan, and that plan is to get The Dead Linger alpha released within six months. We're doing everything in our power to get there, and we've got a lot of people checking in to make sure we get there. By all accounts, we will deliver. The scary alternative isn't really an option for most of us at Sandswept.


As of the time this interview was published, The Dead Linger Kickstarter project is at $125,439, double the original $60,000 goal, with 3 days left to contribute. For updates on the game, you can go to The Dead Linger official site and The Dead Linger Twitter.
Is crowd funding the way of the future?
Other Gaming News From The Web
Gaming News